SIMPLE and FAST Forecasting
SPECIAL OFFER!!!
Simple and Fast Forecasting
Get an accurate sales forecast for your products in minutes.
For only €99/month
Free 30-day trial. No commitment.
Review your Forecast
Review, edit and adjust the forecast.
Work in teams with sales and planners.
Pick up your forecasting method.
Get Rid of Errors
Define a maximum deviation.
Quickly identify exceptions and outliers.
Improve your forecast accuracy.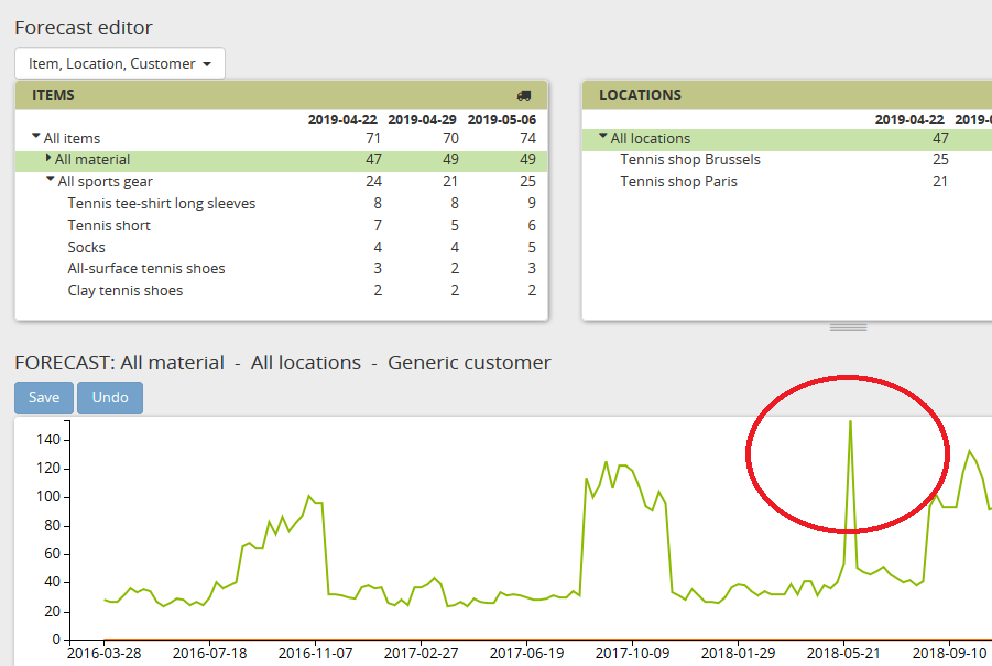 visualize your forecast as you like
Bring out what you want to see in the forecast.
Switch between hierarchies.
Shift from item to monetary value. 
Anticipate demand
Predict your future sales volume and anticipate demand trends and seasonality.
Collaborate
Invite your sales & planning teams to edit and fine-tune the forecast.
Improve Forecast Accuracy
Reduce costly forecast errors.
This offer gets you to a simplified version of frePPLe's demand forecasting module.
It is limited to 1 user and 4000 items-locations with no support service.
Try frePPLe for free for 30 days